8 Month Stock Chart Overview

Back to help topics
Disclaimer:
This is NOT investment advice, just general help and opinions. Please check with a registered investment advisor before making any investment decisions. This document may contain errors. Chapman Advisory Group LLC employees are not investment advisors. Please review:
https://www.stockconsultant.com/disclaimerpage.html
Topics
Stock Chart Overview
Chart Options
Stock Chart Overview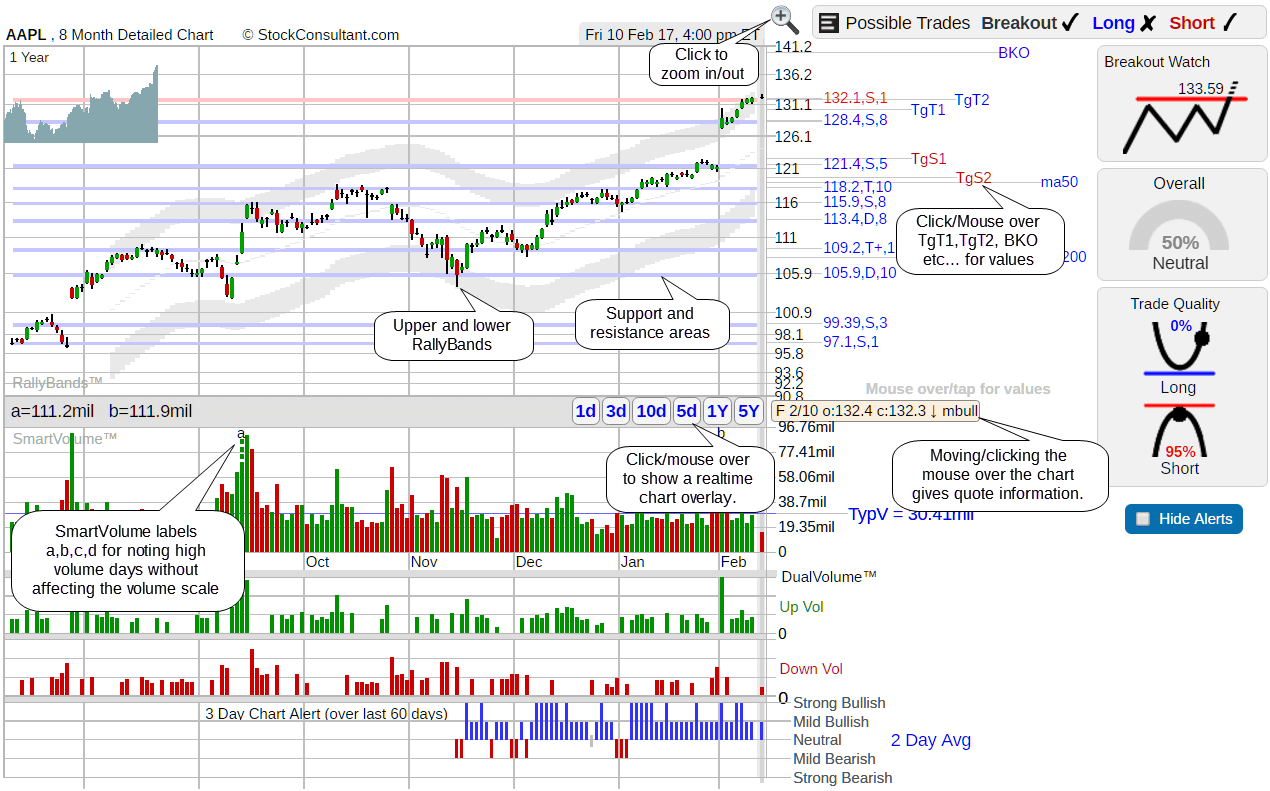 The 8 month daily stock chart is updated intraday.
Click/mouse over:

Labels TgT1, TgT2, TgS1, TgS2 BKO, BKD, 50ma, 100ma to show stock target, breakout and simple moving average values.
Chart for stock quote information.
Overlay chart buttons to show an intraday realtime chart.

SmartVolume removes stock volume peaks (adding a letter and value to each peak) making it easier to read.
RallyBands plotted on the chart to note typical and extreme rally and pullback areas.
Support (blue) and resistance (red) lines. A support or resistance line is labeled grey.
Chart Options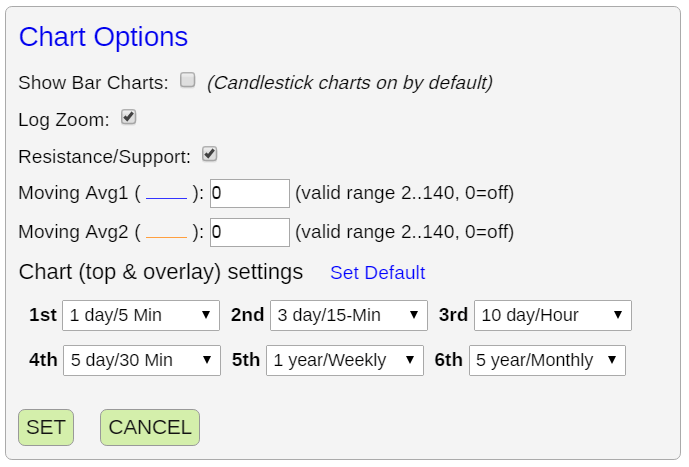 Chart Options allows one to set:

Bar or candlestick chart type
Linear or log charts
Show support/resistance lines
Add Moving Avg(average) 1 and Moving Avg 2 lines
Select time frames for the top and overlay intraday charts.

Back to help topics